Walker® Emissions Control is an industry leading brand of replacement emission control components and systems, including catalytic converters, complete cat-back exhaust systems, mufflers, pipes, resonators and related products for passenger car, light truck and SUVs, and medium - and heavy -duty commercial and specialty vehicle applications.
With more than 100 years of expertise, the Walker brand helps set the standard in the replacement market for product quality, fitment, performance, coverage, technical training, business support and cataloging excellence. Each day thousands of repair professionals choose Walker components for their precise, original equipment-style fit and exceptional performance and durability.
Our emissions control engineering centers share expertise and capabilities helping us to provide the latest technologies to customers throughout the world. Walker products are backed by OE engineering and manufacturing expertise enabling us to deliver quality engine-to-tailpipe solutions to the aftermarket meeting today's needs while developing solutions to tomorrow's challenges.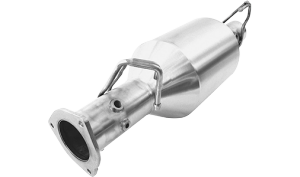 2012
In 2012, Walker released OE-style replacement Diesel Particulate Filters for late-model diesel-powered light trucks.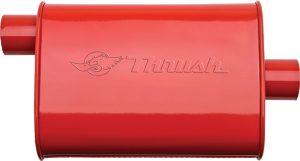 2011
In 2011, the Thrush brand turned up the heat with the release of the new Thrush Mad Hot performance mufflers.

2010
In 2010, DynoMax introduced the revolutionary DynoMax VT performance muffler that delivers a throaty exhaust tone and drone-free performance.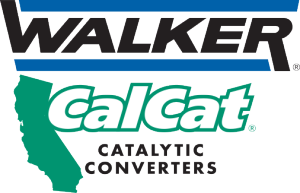 2009
January 1, 2009, Walker launched Walker CalCat converters specifically designed to comply with California Air Resources Board (CARB) regulations.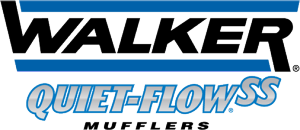 2008
In 2008, Walker improved upon its design of the Quiet-Flow muffler with the power of stainless steel. The improved Quiet-Flow SS has 100% structural stainless steel construction that will resist rust-out three times longer than premium aluminized mufflers.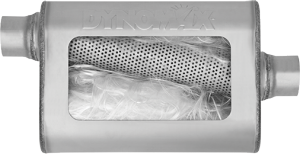 2008
DynoMax introduces the Ultra-Flo Welded SS (Stainless Steel) straight - through performance muffler in 2008.

2008
In 2008, DynoMax introduces 100% Stainless Steel Cat-Back performance exhaust systems.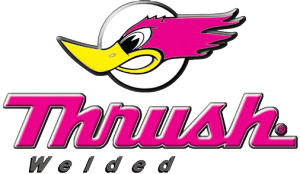 2007
In 2007, Thrush introduced the Thrush Welded (Two-Chamber) performance muffler.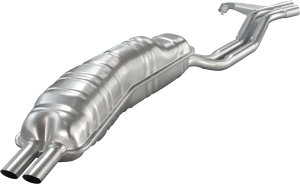 2006
In 2006, Walker extended its foreign-nameplate application coverage through its global Starla exhaust offering.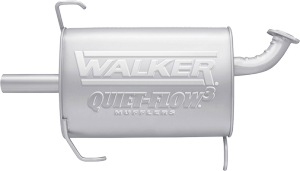 2004
In 2004, the Walker Quiet-Flow 3 was introduced providing sophisticated internal routing for superior flow and premium OE-style sound.

2003
In 2003, Walker introduced SoundFX mufflers as a quality alternative muffler available for most popular domestic and import makes/models.

1999
On November 5, 1999, Tenneco Automotive began its first day of regular trading as an independent company, following completion of its strategic separation from Tenneco's packaging business now called Pactiv.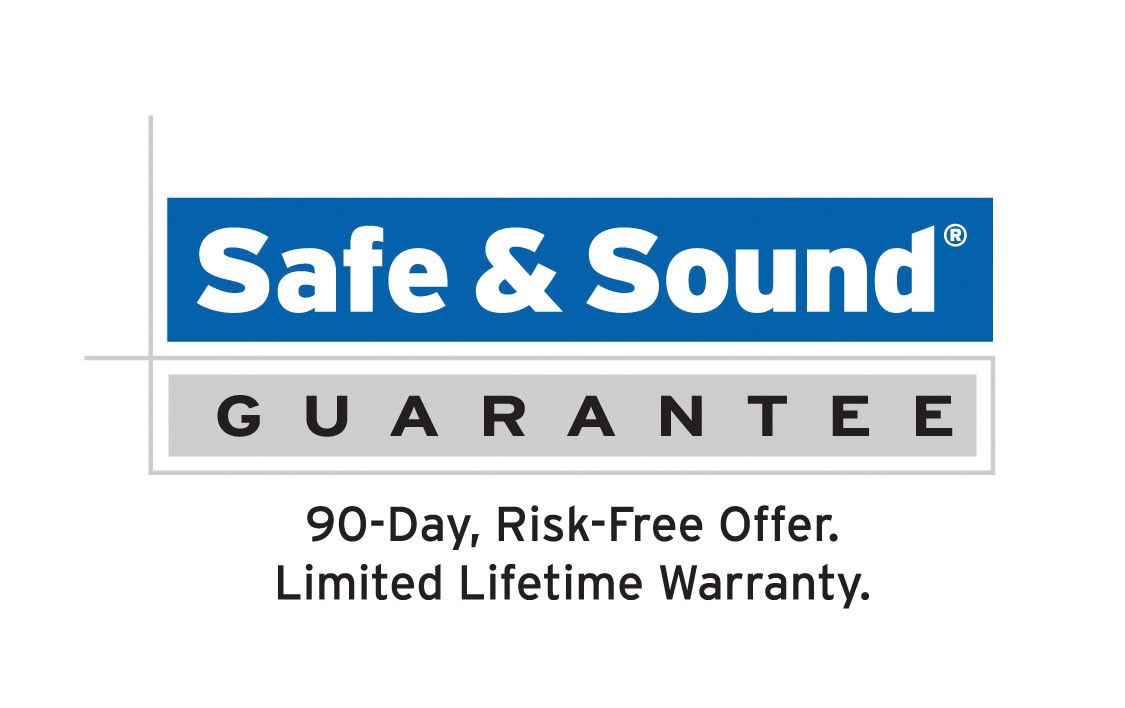 1997
1997, Walker again showed why it is the technology leader in the aftermarket industry by launching its famous Quiet-Flow premium muffler. In addition to the Limited Lifetime Warranty on this premium muffler, Walker is so confident that the consumer will be satisfied with their purchase, it offered further incentive called the Safe & Sound Guarantee. This guarantee allows the consumer to return their Walker purchase in 90 days if they are not 100% satisfied.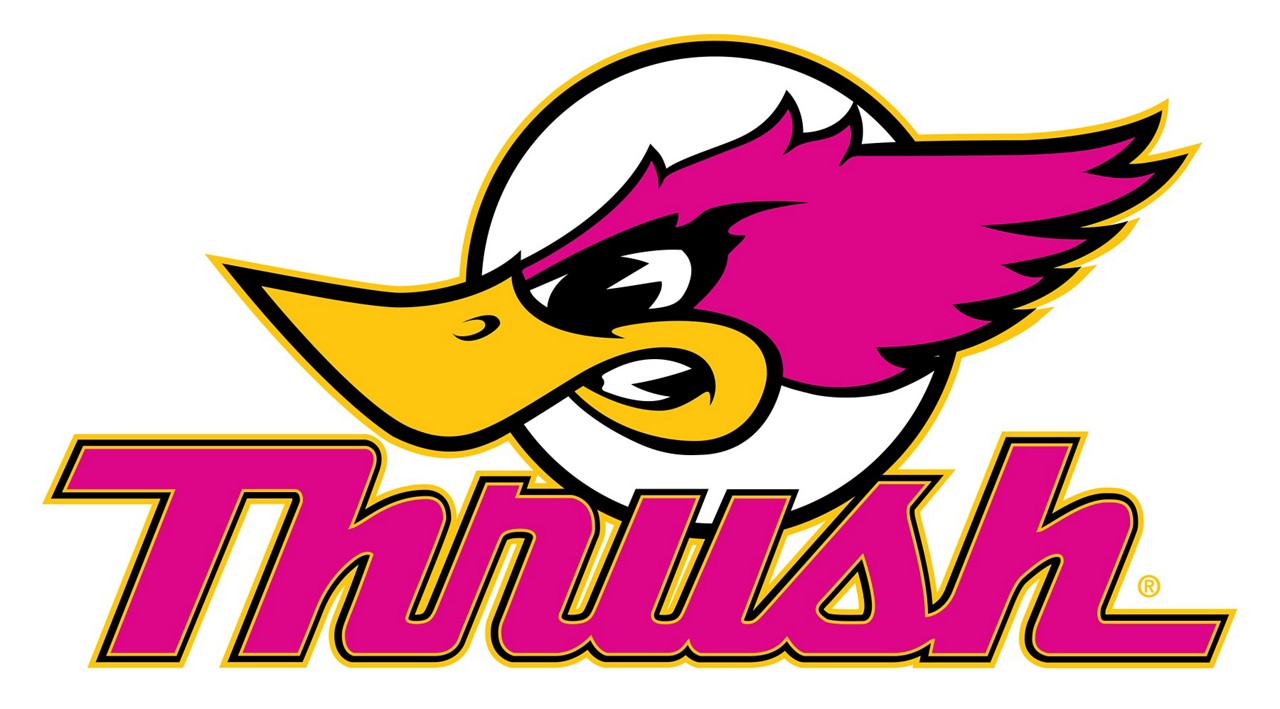 1993
In the 1990's, Tenneco, Inc. purchased two converter companies called Products for Power (PFP) and Perfection. 1993 Tenneco, Inc. purchased a header and muffler company called Performance Industries. Its brands are Cyclone and Blackjack header products and Thrush mufflers. The Thrush muffler is very famous for its colorful woodpecker logo.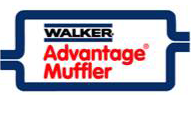 1988
In 1988, Walker launched its new premium muffler called The Walker Advantage, with Absorbite. The Absorbite acted as a drying agent inside the muffler. The Walker Advantage revolutionized the aftermarket by setting new standards for durability. Walker was the first aftermarket manufacturer to launch a Limited Lifetime Warranty for the thousands of professional installers.

1987
In 1987, Walker launched its now famous DynoMax Performance Exhaust product line that consists of a wide variety of direct-fit and universal stainless and aluminized mufflers, Cat-back systems, glasspacks and turbo mufflers and mandrel bent pipe which increases the flow and performance of the exhaust system.
1978
In 1978, working closely with the Environmental Protection Agency (EPA), Walker developed the first aftermarket converter.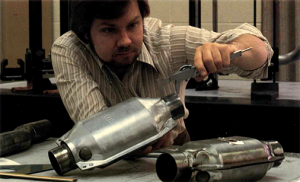 1970
In the late 1970's, the exhaust industry turned to Walker for development of a low-priced, universal-fit catalytic converter.

1969
Tenneco Inc. purchased Walker Manufacturing Company.

1967
Walker opened a research facility in Grass Lake, Michigan equipped for acoustic testing and exhaust system work.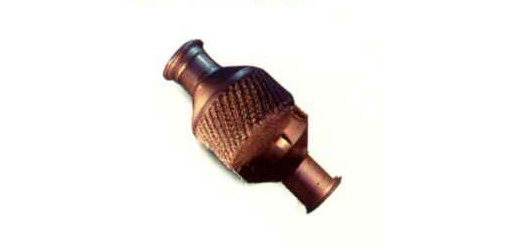 1964
Walker introduced its first chambered pipe. It consisted of a series of small tuning chambers spaced at select intervals along the length of the pipe from the manifold to the exhaust outlet.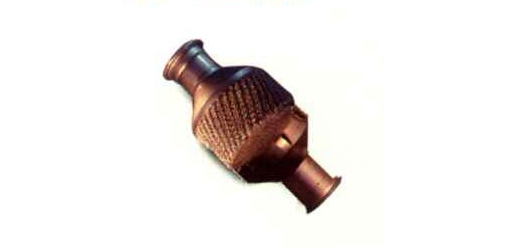 1963
Walker successfully designed a catalytic reactor system for use in cars.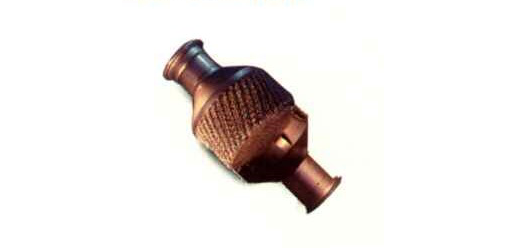 1962
With more and more cars on the road, people became concerned with preserving clean air and limiting pollutants. In 1962, Walker introduced crankcase devices which were the forerunners of today's catalytic converters. Walker's early success working with the California Motor Vehicle Pollution Control Board enabled it to forge ahead with new research.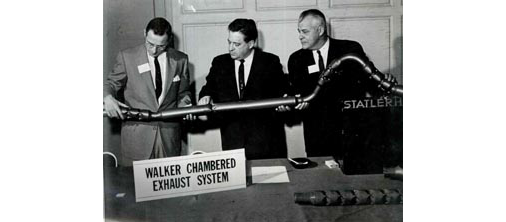 1953
In 1953, Walker introduced the first aluminized steel muffler. Walker also added special sound control chambers called 'Individual Tuning' to its original equipment mufflers. Walker later introduced 'Precision Tuning' which took into account greater horsepowers, automatic transmissions and higher compressions.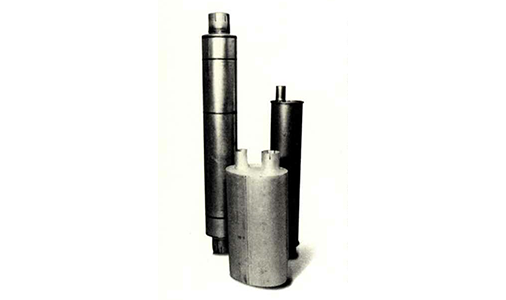 1941
As the automobile evolved, the needs of the industry changed. Engines became more refined and standards increased. In 1941, Walker's pioneering efforts in the exhaust industry included the first stainless steel muffler.

1932
Mufflers, in those days, were little more than tin cans. They provided little real benefit to the driver or passengers. Walker saw an opportunity to design a better product. In 1932, Walker patented what would be the first in a long line of engineering innovations, the louvered tube. It was the louvered tube muffler that earned Walker its reputation as the industry leader.

1929
In 1929, Walker acquired Ajax Auto Parts Company and became one of the country's leading jack producers.

1920
The jack business flourished throughout the 1920's.

1916
In 1916, in order to support the new business, a new production facility was built in Racine, Wisconsin. In that same year, the name officially became Walker Manufacturing Company.

1912
In 1912, Willard Walker began a new venture with John Dwight that he called 'tire savers'. In those days, people stored cars for the winter, and tire savers lifted the car off the ground removing weight from the fragile tires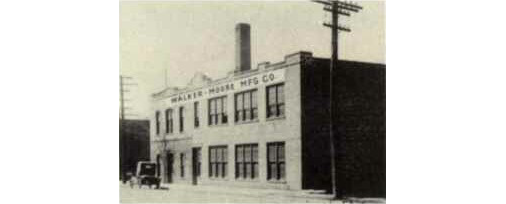 1908
In 1908, William A. Walker and his twin sons, Williard and Warren, acquired control and ran a 'Walker Operation'. Even then, it would be several years before the company would enter its present line of business.