Walker® commercial vehicle products

flex pipe
Walker® Flex Pipe is available in galvanized, aluminized, or stainless steel to meet the specific needs of your vehicle.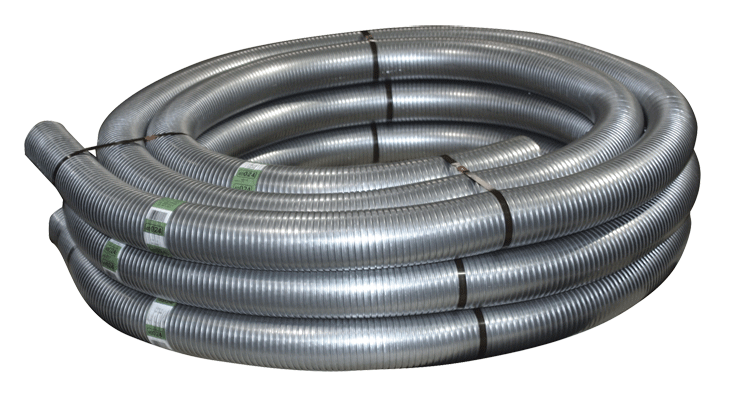 QUALITY AND FLEXIBILITY
From rough roads to potholes, the flex pipe in your exhaust system takes a beating. Vibration and clamp failure are the most common causes of flex pipe wear and tear. The solution? Walker flex pipe. Designed to dampen vibrations and movement within the exhaust system, Walker flex pipe is available in:
Galvanized – For applications up to 600°F (315°C)
Aluminized – For applications from 600°F to 1200°F (315°C to 650°C)
Stainless Steel – For applications over 1200°F (650°C)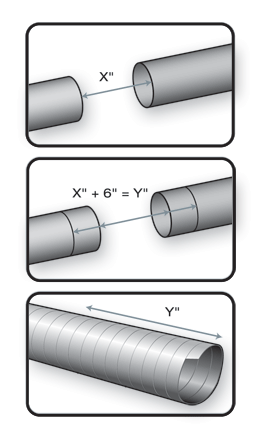 Determine the length (X") of pipe needed for your application by measuring the gap between the two pipes you intend to connect.
Allow a 3" overlap at each end (add 6" to the measurement of the gap). This is the length (Y") of Flex Pipe needed.
Measure distance needed from the far right side inward.
Important: When measuring and cutting, keep the open side of the flex pipe to your right. To determine, the open end, turn the end of the pipe toward you and look for the rings to wrap on top.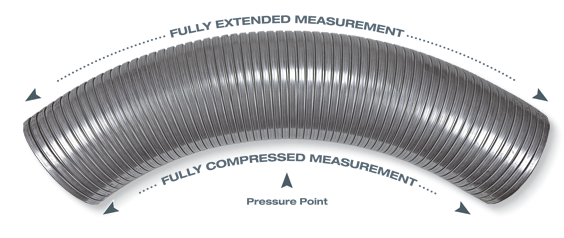 For optimal installation, install tubing in its "Natural Lie" state, midway between fully compressed and fully extended. This provides the most workable range and the longest service life of the installed flex tubing.
To determine "Natural Lie," bend the tube as much as possible against the edge of the work bench. Now push the entire tubing against the table until straight to reach its half extension, or natural lie.
INSTALLATION TIPS
Use stainless steel in high heat areas (i.e.: Turbo outlet)
Avoid severe angles (Flex Pipe is not intended to replace elbows)
Strap band clamps should be used to make connections