Muffler & Muffler Assemblies

Performance Mufflers
Offering the widest selection of performance exhaust products, DynoMax® and Thrush® has it all - sound, performance and durability


Pure unadulterated power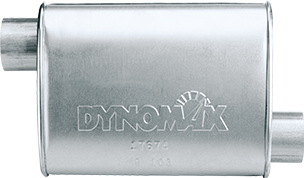 Pure, Unadulterated Power
DynoMax® Performance Exhaust is a leading performance exhaust brand built on over 30 years of market leadership. Each and every DynoMax product is backed by engineers who know what you want and expect out of a performance exhaust product. For performance-oriented enthusiasts, the smartest addition for an agile vehicle is a DynoMax Performance Exhaust.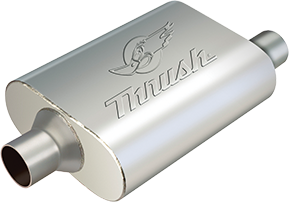 Loud and Proud
For more than 50 years, Thrush® high-performance products have delivered just the right power and sound for hot-rodding enthusiasts. Thrush has been providing the soundtrack for the muscle care movement for over 50 years! Since 1996, Thrush mufflers have delivered that classic muscle car sound with the power to back it up. Thrush mufflers carry the instantly recognizable, vintage Thrush "Woodpecker" logo and carry the nostalgia of early hot rodding. Thrush product deliver a unique combination of classic design and today's power-enhancing engineering enhancements.
---
---