Muffler & Muffler Assemblies

Walker Quiet-Flow SS
Walker Quiet-Flow SS mufflers are built for precision fit, form and performance. Using revolutionary stainless-steel durability and designed with OE-Style cross sections, this could be the last replacement muffler you need.

Walker® Quiet-Flow® SS Stainless Steel Mufflers & Assemblies
The industry's only full line of replacement mufflers and assemblies featuring revolutionary stainless steel durability. This muffler is covered by a limited lifetime warranty and 90-day Safe & Sound® Guarantee.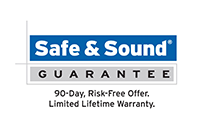 The Power of Stainless Steel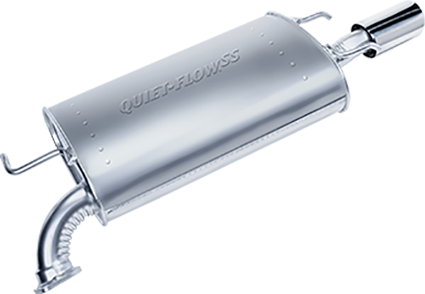 Walker Quiet-Flow SS
1. Spun-locked heads help resist ruptures due to backfires.
2. Bridge construction for structural strength and a long service life.
3. Durable internal partitions for greater interior structural stability and a long service life.
4. Strong, OE-style spot welds help improve structural stability and increase durability.

Walker Quiet-Flow SS
5. OE-style louvered tube technology lowers the engine emissions noise level for a premium, OE-style sound.
6. OE-style domed heads help reduce radiated noise.
7. A complete internal drainage system helps prevent condensate acids from collecting between partitions or at the muffler heads.
8. Internal tubes are mechanically joined to the partition to allow expansion and contraction during temperature changes. This special design helps eliminate the breaking of spot welds and subsequent part distortion or loose part noise problems.
---
---