Installing Exhaust Components on Chrysler & Dodge Minivans
Challenge:
Premature Failure of Exhaust Hangers and Isolators on 2008-2010 Chrysler Town & Country & Dodge Grand Caravan/Voyager Minivans
Standard on 2008-2010 Chrysler Town & Country and Dodge Grand Caravan/Voyager minivans, underfloor seat storage can make installing new exhaust components a challenge. With the exhaust running along the frame rail and only a half-inch clearance on the passenger side, it is necessary to realign this tight space prior to installation.
Failing to neutralize the exhaust and ensure the proper clearances can cause unnecessary strain on hangers and isolators. This can cause premature component failure and excessive noise and vibration inside the vehicle.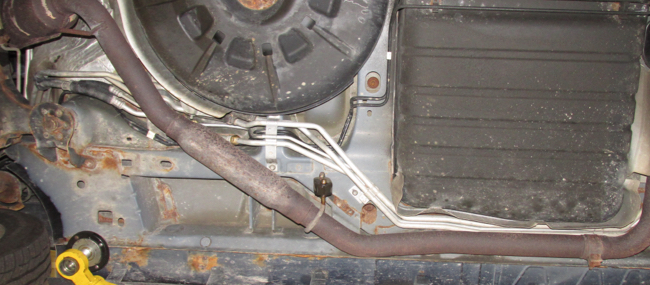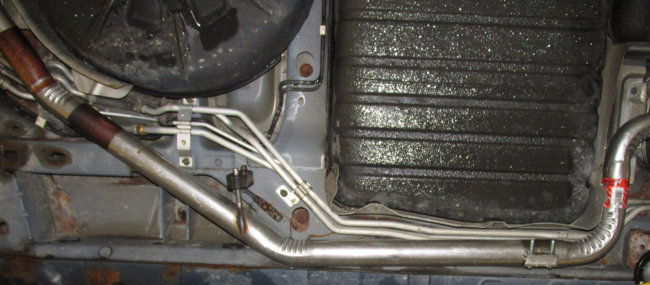 Walker Part #47846
Walker direct-fit parts are engineered to match the OE routing based on design and fit of the vehicle.
Solution:
Neutralize the Exhaust
Step 1: While checking clearances on the exhaust system, be sure to check all isolators to confirm they have similar tension and are allowing the exhaust to be centered within the undercarriage exhaust channel.
Step 2: When positioning the exhaust system, be mindful that the length of the exhaust system will grow as the exhaust system heats up. Be sure to add a little extra clearance on the rear corners to allow for expansion closer to the floor of the vehicle.
Step 3: Reposition any affected exhaust components until the isolators hang freely without excessive tension in either direction. For most slip-fit connections, the recommended pipe insertion is a minimum of ¾" and maximum of 3". For flanged connections, closely inspect all body and exhaust hangers to ensure they are aligned properly.
NOTE: The rubber isolators will hang at a forward angle when the system is cold and may grow and hang toward the rear when it warms up.
Step 4: Tighten all connections, starting from the front, working your way to the rear of the vehicle.
Step 5: Take special care where the exhaust has sharp bends and keep in mind that it will expand toward the rear of the vehicle as the exhaust system heats up. Keep in mind, with the exhaust secured and cooled, the rear hanger may be angled slightly forward due to length contraction of the system when cold.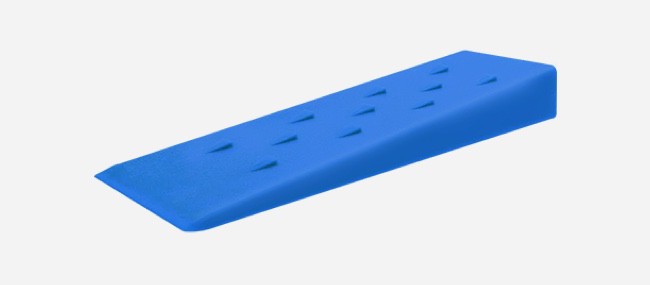 NOTE: If you come across the need for slight fitment adjustments, the use of a composite shim could help, but should not be required. Utilizing a composite shim may help keep the exhaust centered and properly aligned during installation if additional support is needed.
---
Learn more about quality exhaust parts, find the right car part, or find a local repair shop today.
The content contained in this article is for informational purposes only and should not be used in lieu of seeking professional advice from a certified technician or mechanic. We encourage you to consult with a certified technician or mechanic if you have specific questions or concerns relating to any of the topics covered herein. Under no circumstances will we be liable for any loss or damage caused by your reliance on any content.